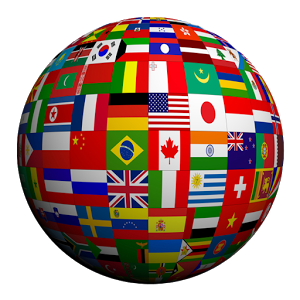 Silver Bullet Technology software and solutions have come to server as the de facto standard for financial institutions.

Learn more about Silver Bullet's Ranger API
Silver Bullet has a global reputation for providing quality item processing products and services and for developing the latest in technology and research innovation.
Bryan Clark founded the company in 1997 with the vision to create a solution that would benefit the whole industry. Silver Bullet Technology, or "The Check Scanner Experts" as it became known for, succeeded in speeding up the industry development worldwide as software vendors, OEMs, and financial institutions gained a new ally.
Developers were given the ability to do rapid application development while original equipment manufacturers save money and can better allocate their resources by leveraging Silver Bullet's software and technical support. 
Silver Bullet provides flexible products that enable financial institutions to combine software and hardware — a benefit for those financial institutions going through mergers and acquisitions. 
Silver Bullet aims to provide the highest quality software and technical support to make the check truncation process more efficient for the entire industry by:
 Saving software development companies time and effort;
 Providing banks and other financial institutions with more flexibility
 Helping check scanner manufacturers (OEMs) offer more appealing and competitive scanners
Highly responsive technical support: our team provides guidance in your development and maintenance efforts.
Check scanner experts: we are experts in identifying the source of your check scanner related problems and quickly solving them.
Our Principles:
Accountability
At Silver Bullet there is no finger pointing. We take responsibility for our actions and work together with our partners to ensure the best quality in our software.
Continuous Improvement
Silver Bullet team members are constantly revising its processes, products, and services to stay ahead of the game with new technologies and provide more value to its customers and partners. Analyzing, benchmarking, and enhancing our capabilities is our operation method.
Quality
In the evolving world of technology, we believe high quality software should be accompanied by reliable technical support. Through our deep check scanner expertise we are able to exceed our customers' expectations on products and services.
Responsiveness
Our team quickly identifies problems and delivers solutions to our customers and partners. We take ownership of our customers' concerns and treat them with urgency.
Sustainability
We recognize our duty to cooperate with the environment we live in. Silver Bullet operates in an ecological manner and takes further actions to solve environmental threats.

Trust
We act with integrity, we do what is fair, and we deliver consistent value to our partners. Trust is the basis of our strong relationships.