PENSACOLA, FL, May 4th, 2020 – A new version of Ranger API is now available. Ranger for SmartSource Quantum DS has been released on September 2019 and is already in use by U.S. Dataworks as part of the fintech's mission to simplify payment processing. The updated version of the high-volume check transport, Quantum DS, was released by Digital Check in April last year.
Quantum DS is the newest of over 100 scanners supported by Silver Bullet's Ranger® API. Ranger makes check scanning software applications compatible with nearly any check scanner in the market.
"One of our goals is to make sure that our customers' software applications are compatible with all the check scanners they or their clients wish to employ. If a financial institution needs to use three different models of check scanner to better meet their needs, they should be able to do so. Likewise, if a software vendor wants to make the same application compatible with the check scanners of different clients, they should be able to make it compatible to all, and Ranger makes this possible" says Bryan Clark, CEO of Silver Bullet.
U.S. Dataworks is the first company to integrate the new version of Ranger in order to add SmartSource Quantum DS compatibility to its software solution Clearingworks – Integrated Receivables.
The Clearingworks – Integrated Receivables solution simplifies remittance processing by consolidating all payments, including checks, in a single portal. Clearingworks reduces the cost of manual cash application by 90% through close integration with accounting systems and intelligent learning of payment exceptions. U.S. Dataworks' flagship software is used to process over a billion payments every year.
"We selected Ranger to streamline our API support for almost any check scanner," stated Leilani Doyle, SVP Product Management at U.S. Dataworks. "Most recently, Silver Bullet assisted in developing support for the Quantum DS, the scanner which one of our key customers selected to replace equipment that was reaching end of life. The customer support team at Silver Bullet is always available to help troubleshoot any scanner related issues."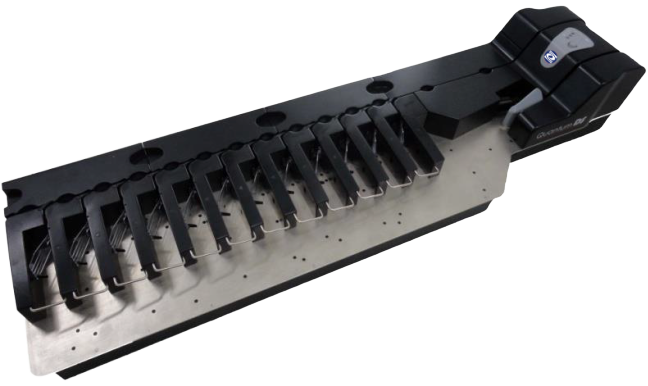 "The Quantum DS scanner has recently gotten a lot of attention as a replacement for the very large, room-sized reader/sorter machines that were used in the past as those machines are facing their manufacturers' official end-of-life dates. Quantum DS is a back counter reader and sorter. The scanner features 12 pockets at 200-item capacity each, and a 300-item feeder that can be refilled while in motion, the Quantum DS can sort through even your biggest batches all in one go" explains Rick Cusimano, Vice President of Sales and Marketing at Digital Check.
The documentation for the evaluation of Ranger for Quantum DS and all other scanners supported by Ranger are available for free upon request through the website.
About Silver Bullet Technology
Pensacola, Florida- based Silver Bullet Technology, Inc. is the foremost expert in check scanner interfaces and check scanner emulation software.
About Digital Check
Digital Check® is the leading worldwide provider of check scanners and peripherals for the banking industry.
About U.S. Dataworks
U.S. Dataworks, Inc. provides payment automation technology to empower banks of any size to offer sophisticated treasury management services.